Order Picker Jobs in Blue Island, IL
Are you looking for jobs near Blue Island, IL? We have order pickers job openings! In this role, you will be responsible for accurately selecting and packing customer orders while maintaining a safe and efficient work environment.
If you are a hardworking individual with a passion for accuracy and efficiency, we encourage you to apply for this exciting opportunity as an Order Picker.
Employee Benefits for Jobs in Blue Island, IL
Discover the best jobs in Blue Island, IL with great employee benefits. Get hired today and start taking advantage of competitive salaries and other perks.
05/ Free 5/3 Bank Savings Account
Staffing Inc. Blue Island, IL Office
Are you tired of scrolling and searching for "jobs near me" only to find that none of them are in your area? 
Come to Staffing Inc. in Blue Island, IL for great job opportunities and employment at Riverdale, Midlothian, Alsip, Harvey, Crestwood, Dolton, Markham, Evergreen Park, Oak Forest, South Holland, Oak Lawn, Hazel Crest, Chicago Ridge, Palos Heights, Worth, and surrounding areas.
With our extensive network and personalized approach to job placement, we can help you find opportunities that match your skills and career goals.
Whether you're looking for full-time or part-time work, temporary or permanent positions, we have options for everyone.
Don't waste any more time searching through endless job postings – let Staffing Inc. do the work for you.
Our team of experts is dedicated to helping you succeed and achieve your professional goals.
Find your dream jobs in Blue Island, IL with Staffing Inc!
Learn more about the nearest Staffing Inc. branches near Blue Island, IL Office
Order Picker Jobs in Blue Island, IL
Staffing Inc. is looking for a highly motivated and reliable Order Picker to join our team in Blue Island, IL. As an Order Picker, you will be responsible for selecting and packing products from the warehouse shelves according to customer orders. You will work closely with the warehouse manager to ensure that all orders are completed accurately and efficiently.

Hiring general labor is our focus and we help the right persons get employed…

You will be expected to work with a team and efficiently coordinate with them….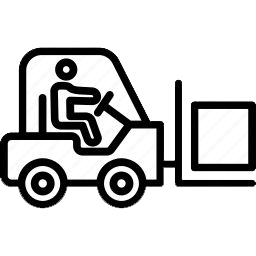 As a forklift operator, you will be required to move packages and material….
Interested for another job that is not posted here?
We're always on the lookout for our clients' next top talents! 
Our Blue Island, Illinois recruitment office is at 13118 Western Ave, Blue Island, IL 60406. There are multiple ways to get to the Staffing Inc. Blue Island, IL branch depending on your location. From Chicago, take the Metra Rock Island District line to Blue Island-Vermont Street station. From South Suburbs, take Pace bus 349 to Western Vermont stop. Driving, take I-57 to 127th St exit and head east to Western Ave. Check out our Locations page for info on other Staffing Inc. offices.
Blue Island, IL and its surrounding areas have diverse job opportunities in industries like healthcare, manufacturing, and entertainment. Blue Island, IL is located just south of Chicago and is easily accessible by public transportation, making it a convenient location for commuting. The location has a growing economy with a focus on small businesses and entrepreneurship. Educational institutions around the area provide training and education, making the workforce skilled and innovative.
Our Blue Island, Illinois may be the hub for local jobs that you are looking for. To begin your application, reach out to our helpline at (708) 956-5107, or send us an email at [email protected], or simply click on the Apply Now button and submit the form.