Packaging Jobs in
Chicago, IL
Searching for packaging jobs in Chicago, IL? We have a variety of packaging jobs hiring immediately. Check out the latest openings in packaging – great opportunities are waiting!
Employee Benefits for Jobs in Chicago, IL
Discover the best jobs hiring in Chicago, IL with great employee benefits. Get hired today and start taking advantage of competitive salaries and other perks.
05/ Free 5/3 Bank Savings Account
Staffing Inc. Chicago, IL Office
Are you tired of scrolling and searching for "jobs near me" only to find that none of them are in your area?
Come to Staffing Inc. in Chicago, IL for great job opportunities and employment at Cicero, Oak Park, Berwyn, Forest Park, Elmwood Park, River Forest, Lincolnwood, Lyons, Maywood, River Grove, Summit, Burbank, Evergreen Park, Norridge, Melrose Park, and surrounding areas.
With our extensive network and personalized approach to job placement, we can help you find opportunities that match your skills and career goals. 
Whether you're looking for full-time or part-time work, temporary or permanent jobs in Chicago, IL, we have options for everyone.
Don't waste any more time searching through endless job postings – let Staffing Inc. do the work for you. 
Our team of experts is dedicated to helping you succeed and achieve your professional goals. 
Find your dream jobs in Chicago, IL with Staffing Inc!
Learn more about the nearest Staffing Inc. branches near Chicago, IL Office
Packaging Jobs in Chicago, IL
Staffing Inc. is seeking a detail-oriented and highly organized Packager to join our team at Chicago, IL. The ideal candidate will be responsible for ensuring the proper packaging of all products in a timely and efficient manner. This includes preparing packages for shipment, maintaining inventory of packaging materials, and maintaining a clean and organized workspace.

Hiring general labor is our focus and we help the right persons get employed…

You will be expected to work with a team and efficiently coordinate with them….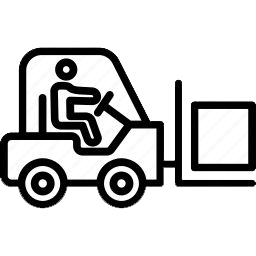 As a forklift operator, you will be required to move packages and material….
Interested for another job that is not posted here?
We're always on the lookout for our clients' next top talents! 
Send us an email at [email protected] or call us at (773)-424-8787 or simply hit the button below.
Our Chicago, Illinois recruitment office is at 6190 S Archer Ave, Chicago, IL 60638. There are multiple ways to get to the Staffing Inc. Chicago, Illinois  branch depending on your location. From the Loop, you can take the Orange Line towards Midway and get off at the Midway station, which is a short walk away from the branch. If you prefer driving, you can take the I-55 highway and exit at La Grange Road. From there, follow the signs to Archer Avenue and turn left. The building is located on the right side of the street.  Additionally, several bus lines stop near the branch, including the #62, which runs along Archer Ave. Check out our Locations page for info on other Staffing Inc. offices.
Chicago, Illinois and its surrounding areas are known for their diverse array of industries and job opportunities, making them great places to work. The city boasts a strong economy, a vibrant culture, and a variety of industries, including finance, healthcare, and technology, that attract professionals from all over the world. Additionally, the surrounding suburbs offer a high quality of life, with excellent schools, beautiful parks, and affordable housing options. Overall, Chicago, Illinois and its surrounding areas offer a unique blend of professional and personal opportunities that make it an ideal place to live and work.
Our Chicago, Illinois may be the hub for local jobs that you are looking for. To begin your application, reach out to our helpline at (773)-424-8787, or send us an email at [email protected], or simply click on the Apply Now button and submit the form.